OKAY. SO I JUST GOT BACK FROM ASTL
still need to organize my pictures
will do an edit of this journal
BUT THANK YOU EVERYONE THAT CAME TO MY TABLE * u *
I have a ridiculous amount of leftovers though
cough
like
I only sold %3 of my stuff I kid you not.
SO
HEY GUYS I HAVE PLUSHIES FOR SALE
oh and I befriended the companion cube boy from last year
ALLEN. I CAN'T FIND YOUR FACEBOOK.
message me * n *
So
many
commissions
to organize akhdfkadf
SO UH
I'LL GET TO THAT SOON
BUT FIRST
SLEEP
------------------
EDIT: PICs!
Ignore my hideous hair/face
I have yet to learn how to model decently for the camera
someone's video
[link]
GUY YOKO
DDDARK MAGICIAN AND AN EAGLE POINTED OUT BY ZY
Table!

more table (the day afterwards we got legit printed signs but no pictures)
Our kid and another kid NOT BEING SYMETRICAL
Other table mates

JOSHUAAA I as so happy to see a chrono crusade
obligatory
prettiest L I've ever seen. This guy was like a head taller than me
chihiro and near!
Teddie!
Cute little vampire knight girl that bought my longcat. we played rock band with her the next day.
UNDERTAKERRR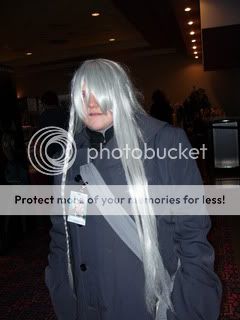 8'DD
okay no more pics because I fail at pulling out my camera
BUT YEAH
COOL CATS